So let's set the scene.
Maybe you've noticed that, over the last couple of months, you've started to develop a nasty ache in your heels. The pain is getting worse, especially when you first get out of bed.
Or …
Let's say you were carrying a bunch of groceries in from the car, and took an awkward tumble on the steps leading up to your front door. Not only are the groceries now all over the yard, but you think you may have sprained your ankle.
So, who do you turn to?
Beside your family doctor, there are two main medical specialties that frequently provide treatment for foot and ankle pain: podiatry and orthopedics.
So which should you choose?
Don't get us wrong—both specialties have their place, and there are some really great doctors in each specialty. In some cases, either type of doctor will be able to do a great job.
But when it comes down to treating the feet and ankles, in the majority of cases we believe there's really no substitute for the training, experience, and specialization of a podiatrist.
Orthopedist, Podiatrist … What's the Difference?
It may be helpful to clarify the differences between these two fields—noting the places where they overlap, and also where they differ.
An orthopedist specializes in musculoskeletal injuries and conditions—in other words, muscles, bones, joints, and soft connective tissues that bind them all together. This can include foot pain, but the specialty is not exclusively or even mostly focused on the feet—they also provide treatment for shoulders, back, neck, etc. when it involves the musculoskeletal system.
A podiatrist, by contrast, focuses exclusively on the feet and ankles and can provide a more comprehensive range of medical treatments, from muscle and joint surgery to dermatology, biomechanics, the nervous system, and others.
As you can see, there is a decent amount of overlap between the specialties. The two examples we brought up at the beginning of this blog—heel pain and ankle sprains—could conceivably fall under the expertise of both kinds of doctors.
That said, there are many things a podiatrist can treat that an orthopedist won't, and vice versa.
Advantages of Seeing a Podiatrist
It's important to remember that when it comes to specific treatments of specific conditions, you should always choose a doctor that you feel comfortable with and who specializes in that specific condition or procedure.
An orthopedic surgeon who specializes in bunion reconstruction, for example, is probably going to produce similar results as a podiatric surgeon with the same specialty. In the areas where skillsets and specialties overlap, it really comes down to the individual provider.
That being said, there are some significant reasons why, more often than not, most people will generally want to pick a podiatrist for their foot and ankle care.
​
The podiatrist specializes in feet specifically.

Quick question: Who would you rather have perform surgery on your foot—somebody who performs that surgery multiple times every week, or someone who may only do it a couple of times per year? Podiatrists work with feet all day, every day, and all their medical training has been foot-focused from day one. A podiatrist is almost always going to have more relevant training and experience to handle your foot or ankle concern.

The podiatrist can do more.

An orthopedist is only concerned with conditions that pertain to the bones, joints, and soft tissues. That covers a lot of what can go wrong with your feet, but certainly not everything. What about neuropathy? What about dermatology and wound care? What about arterial bypasses? What about ingrown or fungal toenails? Although the focus is very narrow (feet and ankles), the scope of a podiatrist's medical training and experience is very broad. When it comes to feet and ankles specifically, a podiatrist can do everything an orthopedist can do, plus more.
​
This more "well-rounded" set of skills and training for foot problems specifically means that a podiatrist will often have a broader background on which to make a diagnosis and a wider range of (especially non-surgical) treatment options—although obviously this depends on the skill and training of each individual provider.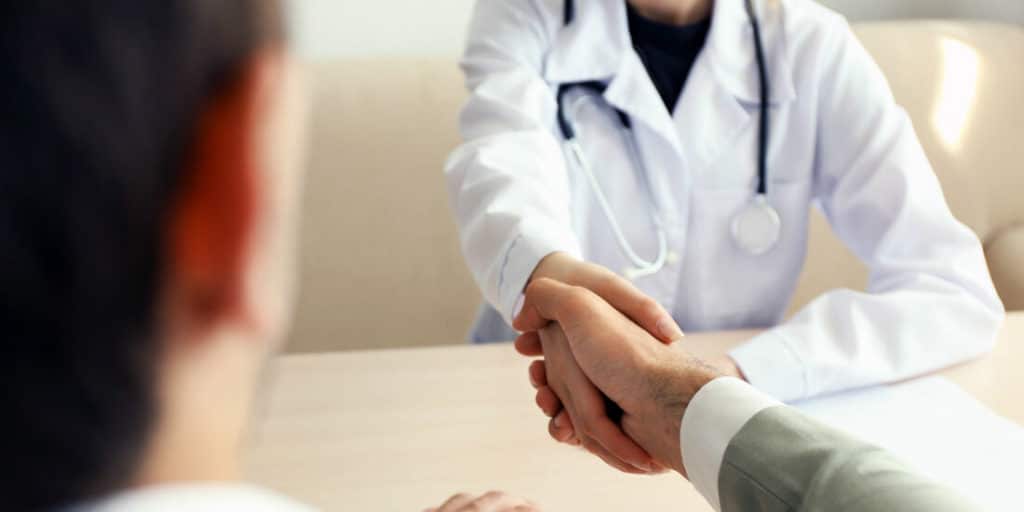 What Kind of Training Does a Podiatrist Have?
All podiatrists must, at a minimum, undergo the following training:
A four-year undergraduate degree with a relevant major (biology, physiology, pre-med, physical therapy, etc.)
A four-year postgraduate degree from an accredited podiatric medical school, earning their doctor of podiatric medicine (DPM).
Three to four years of surgical residency training within a program approved by the American Podiatric Medical Association.
Podiatric medical schools and residencies are unlike general medical schools in that foot and ankle conditions and treatments are a core focus throughout the entire program. It's not at all unusual for a podiatric resident to perform more than 1,000 foot or ankle surgeries by the time their training is complete.
By contrast, the average orthopedic resident receives only about 12 weeks of dedicated foot and ankle training, according to a study by the American Orthopedic Foot & Ankle Society.
As with other physicians and medical specialists, podiatrists are required to take continuing education courses to maintain their credentials and licenses. Many also pursue further training and board certification from the American College of Foot and Ankle Surgeons, American Board of Foot and Ankle Surgery (ABFAS), and other professional medical organizations.
In short, podiatrists are highly trained physicians and surgeons who are held to the same high medical, legal, and licensing standards as any other doctor.
Making the Right Call
As with any major medical decision, it's important to do your research, ask good questions of your provider, choose a specialist with extensive training and experience, and even go get a second opinion.
That said, contacting a podiatrist in your area is a great start. They are focused on foot and ankle conditions, but have a well-rounded medical training that includes bones and joints, muscles and connective tissues, vascular system, nervous system, skin and nail, and everything that makes up a foot and ankle.
Although many painful foot and ankle conditions are directly related to the musculoskeletal system, there are many others that are not—which puts them outside the realm of an orthopedist's expertise. A podiatrist is trained to cover it all.
And if your podiatrist is unable to provide the specific services you require, they should be happy to refer you to another specialist—podiatrist, orthopedist, or otherwise—who they believe has the most relevant skillset to address your specific issue.
​
So if you ever experience a foot, heel, or ankle injury, don't hesitate to contact us right away at (360) 754-3338 to schedule an appointment at any of our six convenient locations (Tumwater, Olympia, Centralia, Yelm, Tacoma, Lacey).